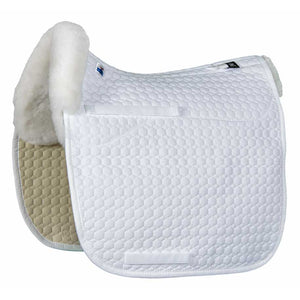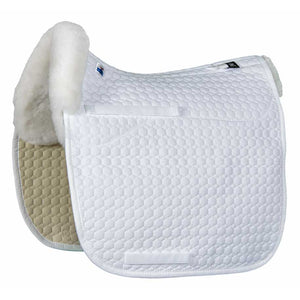 On Sale
Mattes Platinum Square Pad
Sheepskin has long been known for its amazing natural properties including heat dissemination, breathability, and the ability to eliminate friction and bounce. This cannot be imitated by wool pile, artificial fiber product, or foam.
E.A. Mattes Sheepskin Pads are made with only the finest quality sheepskin and a one-at-a-time mentality that ensures product quality. Pads are handmade from start to finish with attention to detail that is unparalleled. Each hide is thoroughly inspected, hand picked for quality, and made with full hides to ensure no seams contact the horse's back.
Contact info@dressagecollections.com to order from the custom Couture Collection.