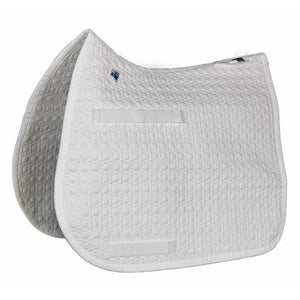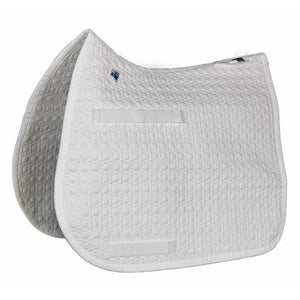 On Sale
Mattes Dressage Square Pad
This is Ginny's favorite!  The pad is quilted with a layer of Poly-Flex a layer that absorbs energy and reduces bounce.  We keep XL in stock which is perfect for the larger sport horses and prevents the half pad with fleece from hanging off the back of your saddle pad.  
XLarge:  Topline 23" x  Flap 22"

Match this with your favorite half pad!!  Available in many custom colors with added piping and logos., and sizes small and medium.  Contact info@dressagecollections.com to order from the Couture Collection.