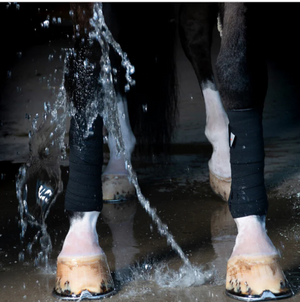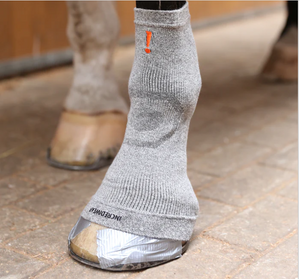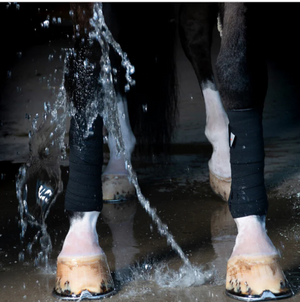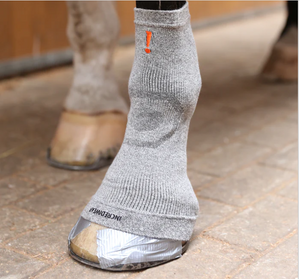 On Sale
Incrediwear Equine
The magic of Incrediwear lies in its ability to increase blood circulation and lymphatic flow.  Use of this product results in reduced swelling and inflammation,  and it also acts as an ice pack when wet, accelerates healing and recovery process and therefore prevents injuries by reducing muscle fatigue thereby optimizing performance.  

These products do not need to compress to work.  Instead the technology incorporates semiconductor elements Germanium and Carbon within the fabric.  When activated by body heat, negative ions are released from the fabric which activate molecular vibrations increasing blood flow and speed of lymphatic drainage.  This brings more oxygen and nutrients to the target area and clears out all the by-products.
Tested on Humans and Approved by Horses!
Easy to use! 
Machine washable!